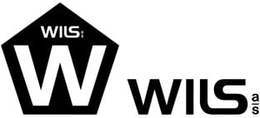 Based in Silkeborg, Denmark, Wils A/S is a contractor and development company working with main- and design-and-build contracts, as well as masonry and carpentry assignments. The company now uses the platform from Byggeprojekt.dk as its digital tool.
"After a period spent working with the system to assess how it functions in relation to our case load, we've now chosen to enter into a company agreement," relates Jens Lauvring Kristensen, Project Manager. "It's the Tender function in particular that gives us an edge. It's easy to manage the distribution of material at contract level, where the system itself merges addresses and dispatches emails to the subcontractors and skilled workers we want to send us bids."
Saves time and eliminates problems
"We can see that it functions smoothly and saves us time in everyday situations, and that's the basis for our decision. Previously, we sometimes had to 'pack' and send 30 mails manually – and then half of them would be returned to us because the file was too big. The recipients can now access all the project material by clicking a link."
"We also use the project web actively, and we haven't had any problems at all. When we're out at the construction site, it's quick and easy to use the interface and navigation function, whereas other apps sometimes fade in and out, leaving you waiting around for things to download."
Wils A/S operates on both the commercial and the private market. The 100-strong staff comprises bricklayers, carpenters and insulation specialists. The company is best known for its new builds and eye-catching renovations in and around Silkeborg and the east of Jutland, as well as for building extensions and bathrooms on the private market.