Implementing a solution from Byggeprojekt.dk helped the contracting company EK Entreprise A/S to improve quality, structure and efficiency with regard to the competitive procurement and management of construction projects – as well as to benefit from significant cost savings on account of the amount of time saved by its staff.
Byggeprojekt.dk is an internet-based project web tool for exchanging building information and documentation, all the way from competitive procurement to final delivery. With Byggeprojekt.dk, all information is gathered together in one place. This assures quick and easy access to all drawings and other project documents among professional groups.
Automatic email notifications for subcontractors and digital bidding help ensure that all parties involved in the competitive procurement phase stay up-to-date with the progress of the construction project. This has produced a significant rise in efficient, straightforward work processes – and major financial benefits.
EK Entreprise A/S carries out main- and design-and-build contracts for both public and private companies all over Denmark. The company works with a network of regular subcontractors and suppliers that ensures reasonable prices and a close internal working relationship. EK Entreprise A/S is a modern contracting company that works hard to make sure customers get the right project at the right price.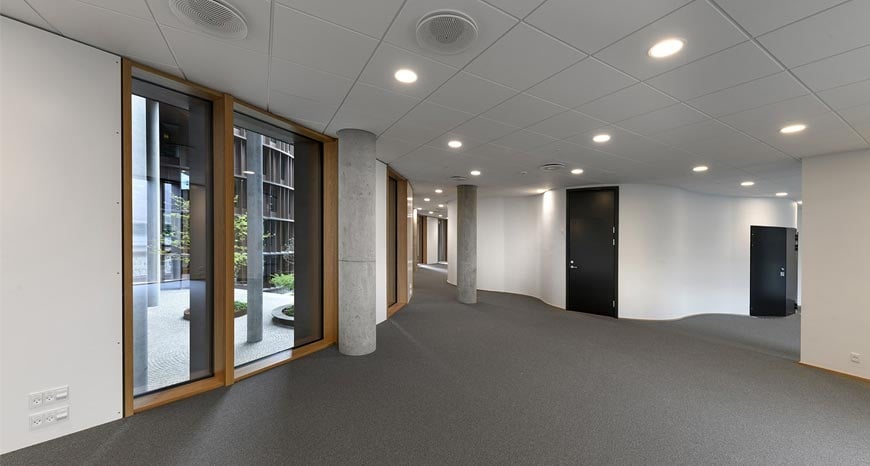 In addition to the close working relationship with subcontractors and the introduction of the Danish government initiative Det digitale Byggeri (Digital Construction), which mandates the use of an ICT project web solution for state and public sector construction projects priced at more than DKK 5 million, the entire construction industry needs to aim for greater productivity by hitching its wagon to the digital locomotive of tomorrow. What is therefore needed as a matter of urgency is a digital platform to ensure consistency, transparency and control in order to secure a place among the successful construction companies of the future.
"Byggeprojekt.dk puts us in a position to monitor and streamline our file management processes so as to ensure elevated quality in all projects. Thanks to the subcontractor lists and bid prices, the management now has a full overview and detailed insight – no matter where in Denmark our subcontractors may be. It is also smart that subcontractors can order the drawings they need directly through the system," says Torben Johansen, Sales Director at EK Entreprise.
EK Entreprise A/S strives to be at the forefront of the development in the construction business. That is why the chose Byggeprojekt.dk
Efficiency means profitability
"In a highly competitive market, good partners are not enough in themselves to secure EK Entreprise A/S's future work and strategy. To make sure that profits continue to rise, we're looking at reducing costs in all areas of the business. At the same time, we're keen to maintain job satisfaction among our employees, and always to be at the cutting edge of development in both the construction industry and society in general. That's why we've chosen the Byggeprojekt.dk online solution," he continues.
"No matter whether you handle a large or a small number of projects during the year, efficiency always shows up on the bottom line. And the structure of the projects is not the only important factor. Byggeprojekt.dk enables us to adapt each and every tender to its specific purpose in all forms of contract, and to handle file exchanges for consultants in the project planning phase," explains Torben Johansen.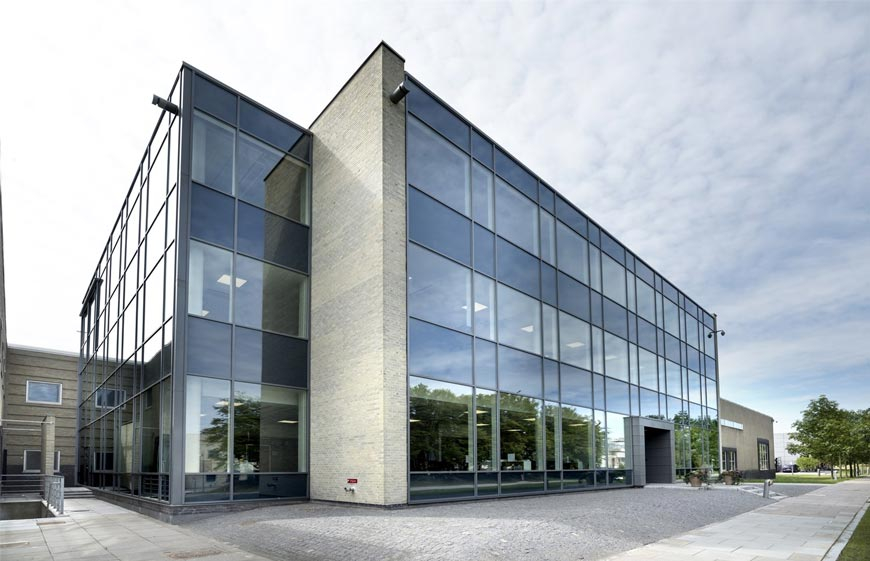 Instant return on investment
In addition to running all projects and tenders efficiently, EK Entreprise appreciates that the solution does not require any special training, or even local installation on the company's computers. The fact that Byggeprojekt.dk is highly intuitive to use and generates immediate results became clear as soon as EK Entreprise implemented the system:
"On account of the online access and high user-friendliness, our company achieved the efficiency we were looking for, and we were up and running in just a few days. The support we received was excellent, and immediately after the implementation we noted that our staff were working in a more structured manner, spending more time on bringing in orders and less on manual routines. And it's not only our staff who benefit; our subcontractors, architects and engineers all appreciate the improved structure in the construction process. The system eliminates manual file management from emails, FTP servers and administrative work," says Torben Johansen, Sales Director at EK Entreprise.
For EK Entreprise A/S, implementation of the Byggeprojekt.dk solution means that they now have a much faster, smoother project workflow – and one which they are better equipped to monitor and check in detail.